On
Sale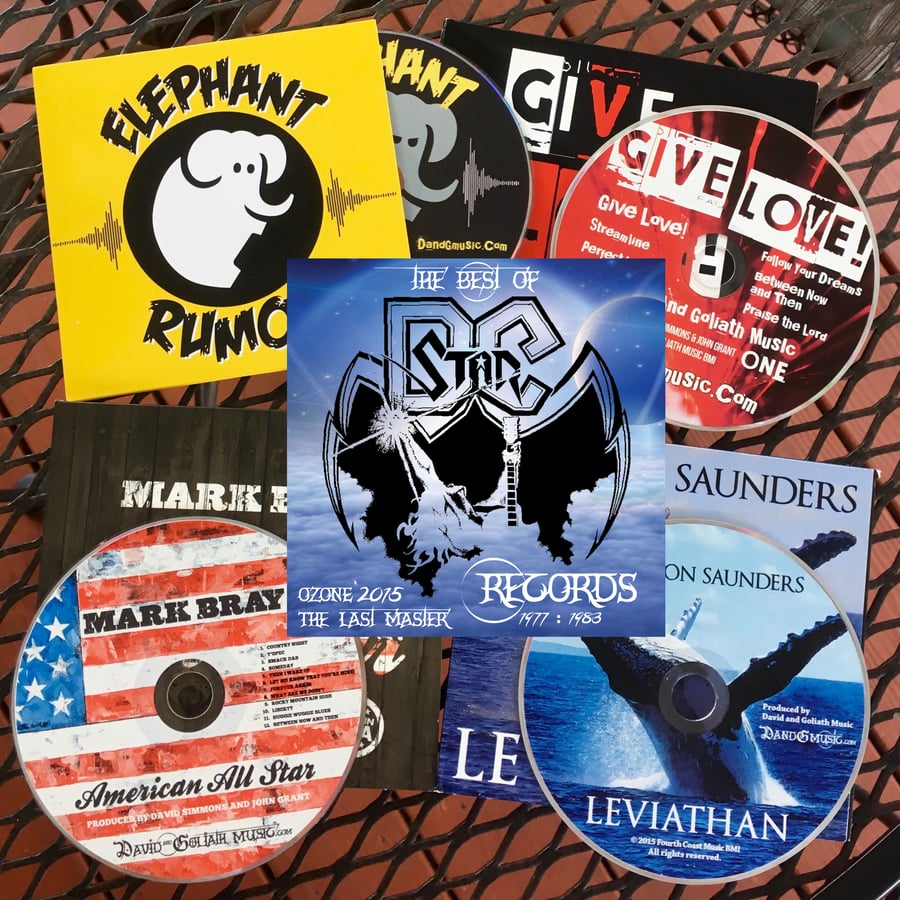 D&G Music 5 CD Blowout!
$

11.95
To celebrate the 13th Anniversary of David and Goliath Music's Internet launch we are offering all 5 of D&G Music's souvenir CD releases in one package deal for the special price of ** ON SALE NOW FOR ** $11.95 plus shipping and handling.
Regular price $16.95.
** THIS IS THE ONLY PLACE YOU CAN STILL GET THESE 5 CDs! **
For the retail price for one CD and a cup of coffee ... you get:
"THE BEST OF DC STAR RECORDS 1977 / 1983" ... PLUS:
"AMERICAN ALL STAR " by Mark Bray - Nominated for Indie Country Record of 2012!
"ELEPHANT RUMOR" introducing artist / producer Eric Dalton
"LEVIATHAN" by composer / keyboardist Carlton Saunders
"DAVID AND GOLIATH MUSIC - ONE" featuring Tracey Tiernan & David Simmons
** Offer good while supplies last. **